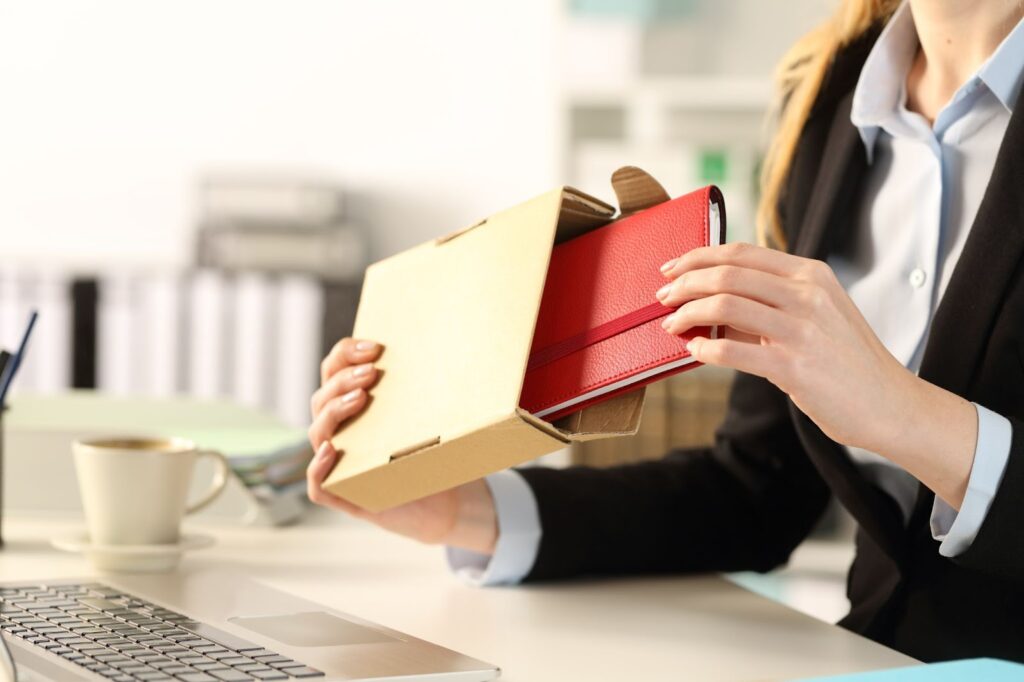 There's nothing like receiving a box of carefully curated swag. Even before today's influencers populated the internet with hours of unboxing videos, takeaway packages had long proven themselves to be a hit at any event. There's something undeniably special about receiving a package of hand-selected items. Many people even look forward to receiving regular, subscription-based boxes at home.
Companies today can create magical impressions on employees and customers alike with a secret weapon – the swag box.
What exactly is a swag box?
It's a custom box filled with your merchandise or quality branded products. Brands and companies ship these boxes or hand them out in person. Some of the many uses of the swag box include employee appreciation gifts, freebies at events, business or executive gifts and brand promotion merch. The only limit is your imagination.
When you create swag boxes for your team and existing or potential customers, you:
Make people feel appreciated
Create an instant bond and rapport
Keep your brand on people's minds
Assist in generating new sales
Incentivize people to take action
Did you know that people have to interact with your brand 5 to 7 times before even remembering it? Giving away free branded swag creates more opportunities for brand interaction and, ultimately, recognition.
Plus, creating your own swag box builds loyalty by making an impression that people won't soon forget. However, the right swag strategy is important to ensure positive brand recognition.
At Myron, we have customizable items well-suited to every swag box strategy. Here's how you can create memorable swag boxes for your brand.
1. Know your target audience
Everyone loves freebies, but creating custom swag boxes with your audience in mind will get better results. Are you holding an employee recognition banquet or putting together boxes for an event where you'll meet potential customers?
Write out your customer personas by analyzing information from your prospects, sales and other data. Create boxes that offer swag based on those personas.

As an example, are any of your clients or employees fitness junkies? If so, one gift they might value is a water bottle that helps them remember to hydrate throughout the day. Studying your audience and thinking about their daily interests will provide insights that inspire everything from the box's design to the items you fill it with.
2. Pick goodies that are high-quality, creative and useful
Quality, creativity and usefulness are the three benchmarks you need to keep top of mind for your recipients.
Work with a company that sells high-quality branded products. Your recipients will notice if you're giving away poorly made products. Your items should be solid and made from durable, long-lasting materials.
Creative, high-quality swag box items may include:
Notebooks and stationery
Mousepads
T-shirts
Food items
Your swag box can serve as a small preview of your business. In addition to branded items, for example, a natural products business could fill their swag box with free product samples. Opening a box full of candles, apple butter, honey, artisan lotion and other goodies creates a first impression that stimulates all the senses.

Custom swag boxes for employees can be professional (or literal) survival kits and might include a water bottle, coffee mug and an office supply gift card.
Everything you include in your swag box should have your logo and branding. This helps to solidify you in your customer's minds, increasing brand recognition and recall.
3. Create a theme
Your chosen theme is the secret ingredient to stand out and create a positive impression. It's the fool-proof foundation that makes sure you communicate your brand's value and what you believe in.
If you're making new employee swag boxes, the message you're sending is, "Welcome to the team." The box's design should create the impression that the recipient is joining an exclusive club.
A family-owned business might add extra personality to its swag box by including photos of actual customers and local landmarks. The key is to be consistent with the theme, from the color, font and materials to the presentation of the items inside.
Tie your company's mission and goals in with your swag box. It should serve as a physical example of what your company is all about.
4. Choose colors and designs that have meaning
Consider the effect that you're going for when someone receives your box. What do you want their reaction to be when they open it up and see what's inside?
Your choice of color and designs largely affects how the entire package is perceived. Effective use of color can give you 80% better brand recognition.
Using color psychology is one place to start. Color psychology studies how colors affect human beings' behavior, emotions and interpretations.
Here's how your color choices can affect the mood and emotion of your recipients:
Blue denotes authenticity, trust, enthusiasm and sincerity.
Red conveys strong feelings of power, passion, love and danger.
Green can symbolize nature, good fortune, safety and peace.
Purple gives a sense of royalty, mystery, abundance and imagination.
Yellow might create feelings of energy, enthusiasm, cheerfulness and warmth.
The design also needs to match the tone and overall vibe of your brand. Here are some research-backed ways your design choices affect the mood and emotions of your recipients:
Humans prefer visual simplicity.
Round shapes express things like mystery, femininity, magic and calmness.
Every font has an inherent meaning. Certain fonts, like serifs, denote sophistication and practicality. Script conveys elegance and style.
5. Choose quality materials
You need durable cardboard that won't get crushed in transit during shipping. Even the best designs will be disappointing to open if your swag arrives broken. It should also hold up for a long time after being handed out in person.
Corrugated cardboard is sturdy, allowing you to easily shape and brand your box. This type of cardboard has three ruffled layers, making it more durable. It's also eco-friendly and recyclable.
Include shipping materials like packing peanuts, shipping paper and cardboard inserts.
6. Don't forget your budget
Boxes that are large, cumbersome or complex might require special provisions when shipping. Details like the size, weight, material and mail service will directly affect your shipping costs.
Draw up a budget for your shipping, custom boxes and materials. Revisit your budget any time shipping and material prices go up, or when you'd like to make changes to your boxes.
Purchase your swag box materials in bulk to get better prices. Having more boxes on hand will also motivate you to market more effectively by giving them out. Have a dedicated team to assemble the swag boxes and always check them multiple times for quality control.
7. Include contact information
The purpose of your swag box is to build stronger relationships. Make it easy for recipients to order additional products or learn more information about you. One way you can do this is by displaying your logo prominently, along with your website, phone number, e-mail or any other contact information.

If you want, take it a step further and include a QR code that links to your company's website. QR codes can also be used to:

Address FAQs
Gain e-mail list opt-ins
Direct to product landing pages
Show video content
Lead employees or customers to training/welcome videos
Reduce paper waste
Build awe-inspiring custom swag boxes
Custom swag boxes are a game-changer because they show that you're serious about your brand and about providing value upfront. They foster connection, engage employees or customers and incentivize people to keep interacting with your brand. For every well-put-together box, you give the gift of a little piece of imagination and creativity.

No matter how modern marketing changes, people will always appreciate personalization. Include a thoughtful note that your recipient can read as soon as they open the box and personalize wherever possible.
Myron provides business gifts and promotional products for every occasion. Our family-owned company has the branded swag you need to create lasting impressions and get results.
Start with these tips and check out our wide array of customizable products to build brand awareness and engagement, one swag box at a time.