Tag Archives: marketing
on August 18, 2011 in Business Solutions and Marketing Ideas, Small Business Marketing
When running an entire company, entrepreneurs often need to wear many different hats.
on August 17, 2011 in Promotional Electronics, Promotional Flashlights, Promotional Products
Many marketing campaigns that involve promotional products attempt to put branding items in the hands of as many customers as possible.
on June 2, 2011 in Promotional Marketing News
Small businesses often thrive or fail in relation to the time and money saved on promoting brand awareness.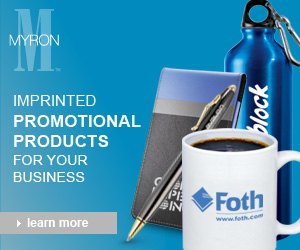 Get Involved
Biz Buzz Resource Center!
Be the first to hear about new products, exclusive offers, and more!